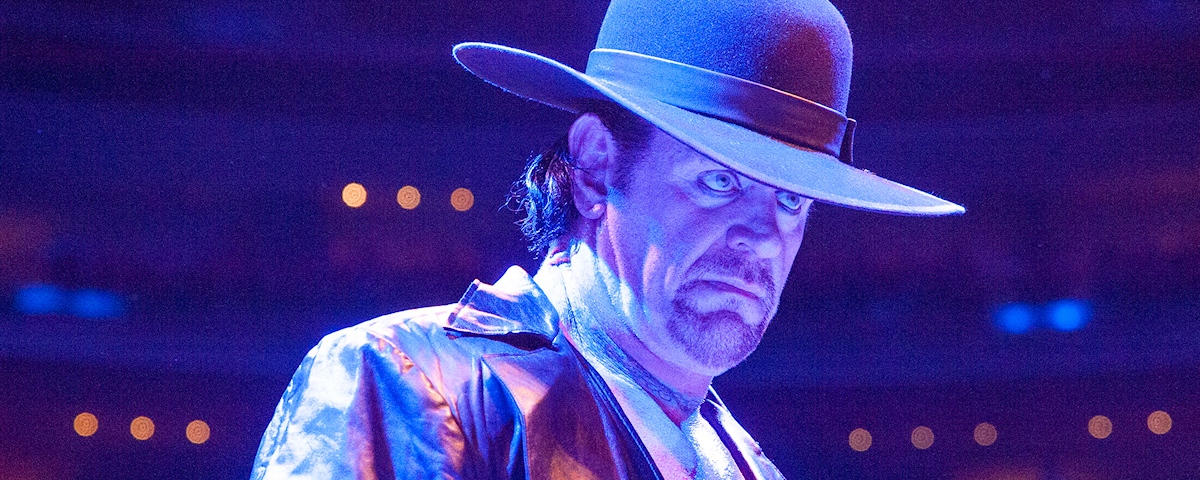 For a quarter of a century, The Undertaker has loomed over the WWE landscape like a menacing shadow, spelling out doom for those who dare cross him. Imbued with seemingly mystical abilities and preternatural in-ring skill, The Deadman is a WWE great in a class by himself, and no list of legends would be complete without him.
First introduced at 1990's Survivor Series, The Phenom debuted as the final member of Ted DiBiase's "Million Dollar Team." It wasn't long before he began to battle with Hulk Hogan, then at the top of the food chain in WWE. This clash set the tone for Undertaker's dominant career. No one was too big and no one was safe from his gloved grip.
A multiple WWE and World Heavyweight Champion, a six-time tag team titleholder and a Royal Rumble winner in 2007, Undertaker's accomplishments in WWE have cemented his place among the greatest in the game. He is a true in-ring pioneer, having been part of many WWE firsts, including the inaugural Hell in a Cell Match in October 1997, the first-ever Casket Match at the 1992 Survivor Series and the first-ever Buried Alive match in 1996.
But there was one achievement that stood out above all others; one that will likely never be topped. Since WrestleMania VII in 1991, Undertaker maintained a winning streak at The Show of Shows that grew over the decades to an astounding 21-0. Shawn Michaels, Triple H, Jake "The Snake" Roberts, Randy Orton, Kevin Nash and many more fell at The Deadman's hand. Only Brock Lesnar proved capable of upending The Last Outlaw in his yard, snapping The Streak in an earth-shocking upset at WrestleMania 30. The Deadman rebounded the next year, though, defeating Bray Wyatt at The Show of Shows, and ultimately scoring a win over Lesnar at SummerSlam.
In the face of all challenges, The Phenom has risen stronger and mightier than ever, serving as sports-entertainment's grim reaper of justice — his name permanently etched like an epitaph on the history books of WWE. It seems that no grave can hold him; no god will claim him and no devil will have him. In the end, there can only be one suitable resting place for the almighty Deadman: the WWE Hall of Fame.