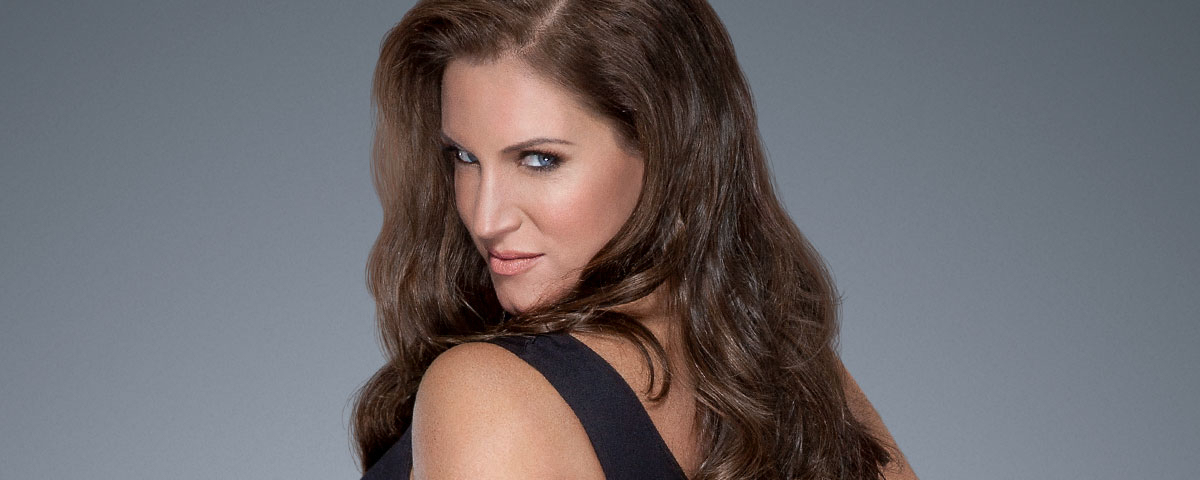 Think pro wrestling is a man's world? Stephanie McMahon will make sure you think again.
Vince McMahon's only daughter, Stephanie has been bossing WWE's most powerful men around since she was old enough to form coherent sentences. As one of the principal owners of WWE and the company's Chief Brand Officer, however, she does a lot more than just talk. She's proven herself to be a force with which to be reckoned both in and out of the ring. After all, how many of CableFax's "Most Powerful Women in Cable" are also former Women's Champions?
Born into the professional wrestling industry, Stephanie entered the family business at the age of 13 by modeling T-Shirts and hats for the World Wrestling Federation (WWF) — what WWE was known as then — merchandise catalog. By the time the "Attitude Era" had taken the world by storm, the youngest McMahon was caught up in a rivalry between her father's Corporation and The Undertaker's wicked Ministry of Darkness. She might have appeared overwhelmed at first, but within months of her debut, Stephanie had wed her father's rival, Triple H, and orchestrated a takeover of the organization.
It quickly became obvious that the McMahon family gusto didn't just carry over to the Y chromosome, and Stephanie's dominion only expanded as the years went on. A reign as Women's Champion, a stint as SmackDown's General Manager and a full-fledged following of her father's footsteps as one-half of The Authority ensured the everlasting expansion of Stephanie's queendom.
Away from the swirling action of TV, Stephanie continues to play an active role in the community as a firm supporter of various charities as well as a strong advocate for the Be a STAR anti-bullying campaign. Whether inside the squared circle or a WWE boardroom, she's never at a loss for enthusiasm. WWE might be considered a man's world, but Stephanie continues to be a woman firmly in charge.