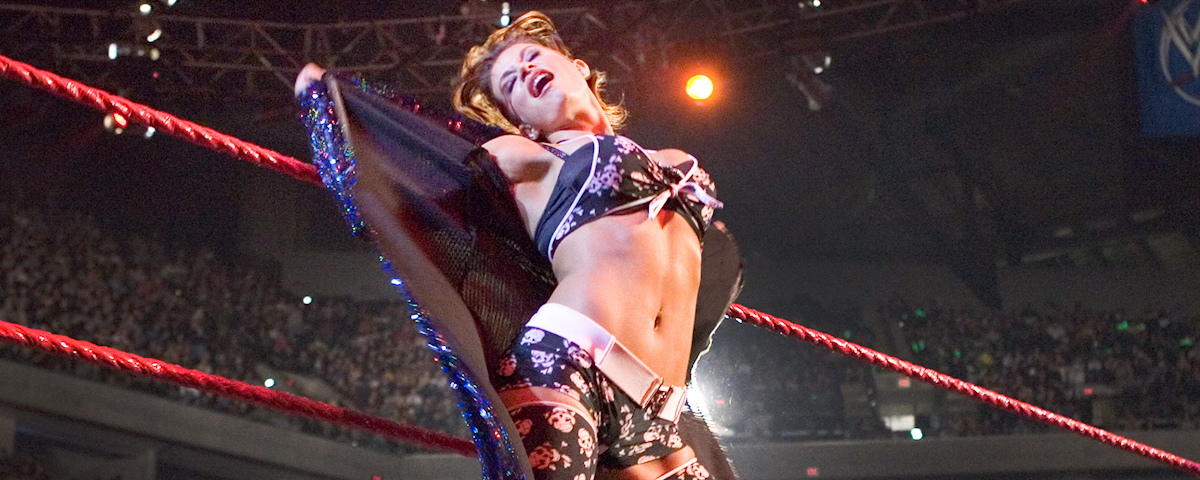 Candice Michelle wasn't just another pretty face.
A native of Milwaukee, the beautiful brunette moved to Los Angeles at the age of 19 to pursue a career in show business. After finding some success in modeling and acting, the stunner applied for the 2004 WWE Diva Search. While she didn't win the competition, Candice was quickly signed to the Raw roster.
Although she first made her mark in WWE as eye candy, Candice soon earned a reputation as a woman who could mix it up in the ring. Training with fabled Four Horseman grappler Arn Anderson, Candice developed into a fighting machine. Her stellar bouts with Trish Stratus and Mickie James proved this.
At Vengeance in 2007, Candice reached the peak of her WWE career when she defeated Melina for the Women's Championship, becoming the first Diva Search contestant to win the title. The beauty would hold the championship for nearly four months until dropping it to Beth Phoenix at No Mercy in October.
Candice would continue to compete in the women's division, but repeated injuries to her clavicle would stop her from achieving the success she previously enjoyed. In 2009, Candice and WWE parted ways, but the sexy, smart and powerful Diva's looks and talent would not be soon forgotten.